Undead Ninja Army Black 1/6 Action Figure 30cm EdStar ESS-001A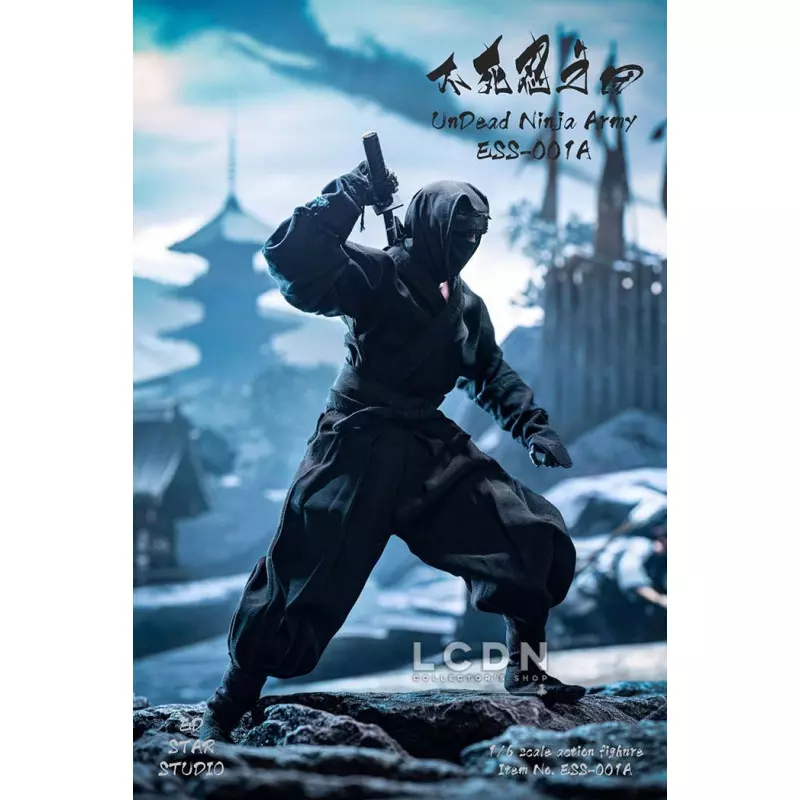 
 
Undead Ninja Army 1/6 Action Figure 30cm EdStar
You pay the deposit for this preorder. There are no shipping costs for a deposit, the shipping costs will be charged when the preorder is in stock, if a shipping cost appears in your cart it is for the item in stock that you will have added in the same cart.
The outstanding balance (134,90 €) of your preorder will be indicated in the "My preorders" section available in your account. This balance will be indicated after receipt of your deposit.
Find on this page all the information on the preorder system.
You pay the full amount for this preorder before it becomes available in stock. The fee shipping will be billed to you when this preorder arrives in stock, you will be charged then possible to define your final delivery address and or add other items in stock to your order.
If you add items in stock now in the same cart the visible shipping costs will be used to send the items in stock. A new shipping cost will be charged for your paid preorder when it is in stock.
Find on this page all the information on the preorder system.
Features :
Made of
Tissu/Polyester
PVC
Metal/Die-cast
Description
Description:

White Skull x1

White Skeleton Hand x1

White Skeleton Foot x1

Black Classic Ninja Army Clothes set x1

Die-Cast Shinobigatana x1

Die-Cast Syuriken x1

Die-Cast Three-pronged Dagger x1

Die-Cast Ten Hands x1

Die-Cast Hook Sword x1

Die-Cast Iron Rod x1

Leather Back Sword Cover x1

1:6 Scale Figure Body x1

This product is not a toy or product for children. It is a collectors item intended for adults only.
8 other products in the same category:
Undead Ninja Army 1/6 Action Figure 30cm EdStar